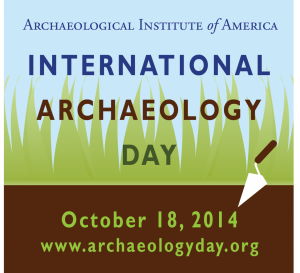 Please join the AIA Local Society, Riverside and Inland Southern California, at our Second Annual Archaeology Fair in celebration of International Archaeology Day!
This event is free of charge and open to the public. The fair will take place at the offices of Statistical Research, Inc., 21 W. Stuart Ave., Redlands, CA on Saturday, October 18, 2014, from 10am to 2pm.
For a full schedule of recent and upcoming Local Society events, please click on our 'News & Events' tab.